****UPDATE: The Giveaway has been extended until Midnight ET on May 20,2011****
If you've been living under a rock, you might not know that Mandi at
Vintage Revivals
is giving away a makeover.
And wow, some of my favorite bloggers REALLY want to win…
Like..
Kim aka the girl with the glue gun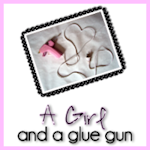 and
Michelle at Someday Crafts
And this got me thinking… Wait. I'm a designer. I do this stuff for A LIVING. A LIVING people.
And while I'm not as cool as Mandi to have sponsors to give me money to give you a makeover a la Trading Spaces, I do have skills. And I've found, a lot of times what you need is a concept.
So here's the details:
I will give away one E-design of a room of your choice to one lucky winner chosen by random.org.
What's a E-design?
Basically, you and I have a chat about your room, your family, your life, and what you love/ don't love/ want to keep/ want to trash. And oh, that all important thing, money. You send me pictures of all four walls of your space, and as many measurements as possible.
Then, you get:
A floor plan showing a suggested furniture layout
Elevations of any walls that get a special treatment (like gallery walls, media walls, etc.)
A concept board showing your design scheme
Sourcing and pricing for everything I show on your concept board.
Then, it's up to you to implement your design. Do it yourself, hire it out, take one week or one year, it's all about what you can afford. Financially and emotionally. Interior design is not worth a divorce. just saying.
Most designers charge at least $150 for this, some as much as $2000! And it could be yours for free!
So here's how to enter:
1. You must be a follower of this blog. One entry per person please :).
2. You must be willing to have your project featured here on the old blog.
3. Leave me a comment telling me what room of yours you REALLY want to get a makeover.
The Giveaway will end on May 13,2011, with the winner announced on May 14.
If you don't win, you can still email me at MissSusieHomemaker (at) gmail (dot) com for an E-design. Click on the "Interiors" tab for pricing.
Good Luck!
****UPDATE: The Giveaway has been extended until Midnight ET on May 20,2011****
Linked to: